Many Idahoans are aware of a case that has made its way to the 9th Circuit Court of Appeals that deals with a man who wants to become a woman.
Mason Edmo, who now goes by the name Adree Edmo, recently won an appeals case to begin "gender reassignment" surgery.
Of course, you as a taxpayer are going to pay for it.
Nothing like spending your hard-earned tax dollars for an unnecessary surgery on a man who thinks he is a woman.
Ignoring the fact that his "gender reassignment" surgery won't actually make him a female, the liberal 9th Circuit determined that it was a violation of the 8th Amendment (cruel and unusual punishment) to not let the doctors perform the procedure.
Gov. Brad Little has indicated that he is willing to take the case all the way to the U.S. Supreme Court.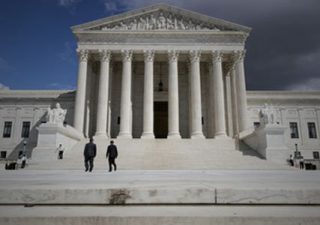 Recently, he said he wants to see the case go forward in hopes that the courts will determine the surgery is not medically necessary or that taxpayers shouldn't foot the bill for it.
The August opinion by the smaller 9th Circuit panel frustrated Idahoans. Now, the full 9th Circuit panel has opined that they will not reverse the decision.
That only leaves the U.S. Supreme Court to save the day.
And there is no telling what the supreme court will Determine.
With Chief Justice John Roberts you never know which way he will side.
However, other members of the court have also made surprising decisions in recent years.
Still, the effort is worth it in our opinion to get the nation's highest court to take up the case.
If a male inmate wins a case where his non-necessary surgery is deemed "necessary," and the taxpayers have to pay for it, we are opening up pandora's box.
Sadly, the courts seem to be on a continuous path of bad opinions on these types of cases.