There are just a few days until city elections are held in Idaho.
It could be said that the Boise city elections are among the most-watched, especially that of Lisa Sanchez. Sanchez is perhaps the most racist elected official in Idaho, and she doesn't even bother hiding her disdain for white people.
That being said, if Sanchez's racism wasn't enough for Boiseans to want to oust her, perhaps her terrible financial decisions will do the trick.
Keep Idaho Free obtained public financial records regarding Sanchez that show she probably shouldn't be part of the decision-making process over Boise's budget.
Not only has Sanchez filed for bankruptcy in the past, she just barely paid off a lien last month! While we can certainly understand that some people have financial struggles, is someone who has had years of personal struggles the individual we want looking over our budget in Boise? Take a look at this snapshot from some of the documents we have obtained: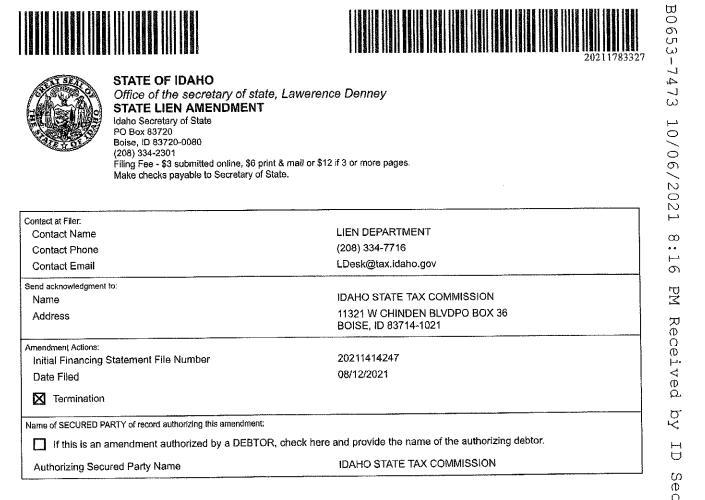 The lien isn't a huge amount (just over $1,800), but Lisa Sanchez just paid it off. Is the campaign the only reason she paid it off? Maybe or maybe not, but this is still someone that will be able to make budgetary decisions for our entire city? We don't believe it is worth the risk. 
But, what might be worse than the bankruptcy and tax lien is the fact that Sanchez has on numerous occasions used her campaign finance account for personal use. The website Boise Dev covered Sanchez's mishandling of campaign finance money. In the article, Boise Dev states that Sanchez spent about $200 personally out of her campaign account with approximately a dozen different charges. That's not a huge amount of money, but she made a "mistake" a dozen times using the wrong card? That seems unlikely.
Maybe a candidate forgets one time and uses a campaign card that is similar to their personal card, but what happens if they do it over and over again?
Is it an "accident" at that point, or is Sanchez still unable to maintain her own finances, and she needs the money from her donors? Either way, this should beg a big question for voters in Boise heading into Tuesday's election.
Sanchez and other city council members are responsible for millions of dollars in budgetary decisions. Many elected officials over the years have been compromised with their public budgets and made terrible decisions because they feel backed into a corner with their dire personal circumstances.
Again, while this story should be the nail in the coffin for Sanchez's campaign, her remarks about white people should be the focus of Boiseans.
Idaho is not a place where we should tolerate open racism from our elected officials.
Sanchez claimed she didn't have kids because of white people. She also said in the same social media post that a white individual who negligently discharged a firearm near the Idaho Capitol Building and was arrested by the Boise Police Department would have been killed if he was a "brown" person. Nothing like throwing our law enforcement right under the bus. Finally, Sanchez also said that openly carrying a gun was a form of racism.
Boiseans need to do their job on Tuesday and toss Sanchez out of office for her poor personal financial abilities and her absolutely racist remarks over the last few years.
Do Boise citizens really want to put up with four more years of racist remarks and financial mismanagement? We don't believe so.
Get out and vote on November 2nd and make sure to send Sanchez packing!