Michael Bloomberg is apparently expanding his operation in Idaho.
Apparently, Bloomberg wants to help the Democrat nominee win even if it isn't him.
He wants the offices to remain open in Idaho after the primary is over. So, if Bernie is the nominee, Bloomberg wants the Idaho offices operational to help Bernie win in Idaho.
That means Bloomberg thinks he has a chance at getting Democrats elected in Idaho and will spend thousands to try and make it happen.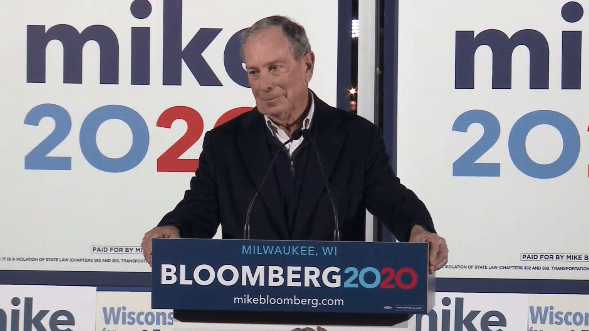 The Idaho Second Amendment Alliance and Trump supporters from "Idaho MAGA Girl" recently protested outside of Bloomberg's Boise office.
Their goal was to send a clear message to Bloomberg that his gun-grabbing ideas are not welcome here.
With the 2020 elections set to be the most intense and controversial yet, Bloomberg's entry into the race has definitely shaken things up.
Does Bloomberg really believe he has a play in Idaho even if he loses the nomination?
He must because he is also going to be opening an office in Pocatello and Coeur d'Alene!
With those two offices, Bloomberg will have three campaign offices covering a large part of the state.
Perhaps gun owners in those parts of the state need to hold similar peaceful protests? Let us know if you decide to hold one.
Bloomberg has to know that he can't tip Idaho to the Democrats for the President. So, is his real play to try and flip legislative seats if his offices are going to remain open even if he loses?
Is Bloomberg's staff going to be helping people like Paulette Jordan run for U.S. Senate as well?
Will Bloomberg get involved in a race against Congressman Fulcher?
Hopefully, Idahoans don't fall for Bloomberg's lies and gun control schemes.
Be sure to keep us informed if you hear any more about Bloomberg's operations in Idaho!