The city of Sandpoint is embroiled in yet another controversy. We reported recently that the city wasted hundreds of thousands of dollars on 56 overpriced trashcans.
Now the city finds itself in the midst of another controversial issue. The Festival at Sandpoint, which is run by a non-profit company, banned citizens at War Memorial Park from carrying their firearms. The park in question is public property.
Under Idaho Statute 18-3302J, cities are prohibited from enforcing gun bans on public property. If a city doesn't have the authority to regulate the possession of firearms on public property, then it can't give authority to a private entity to do so.
The city, however, stood by its ban and said it has no intention of reversing its decision.
Citizens and organization in Idaho immediately began to challenge the city on their violation of state law. The Idaho Second Amendment Alliance, Idaho's premier no-compromise gun right group, is looking into legal challenges against the city.
The Bonner County Commissioners have also sent a letter through their legal firm and asked the city to explain its actions as reported recently in the Bonner County Daily Bee.
And now the Sheriff in Bonner County, Daryl Wheeler, has also informed the commissioners that if a lawsuit is filed against the city then he wants to be listed as a plaintiff in the suit!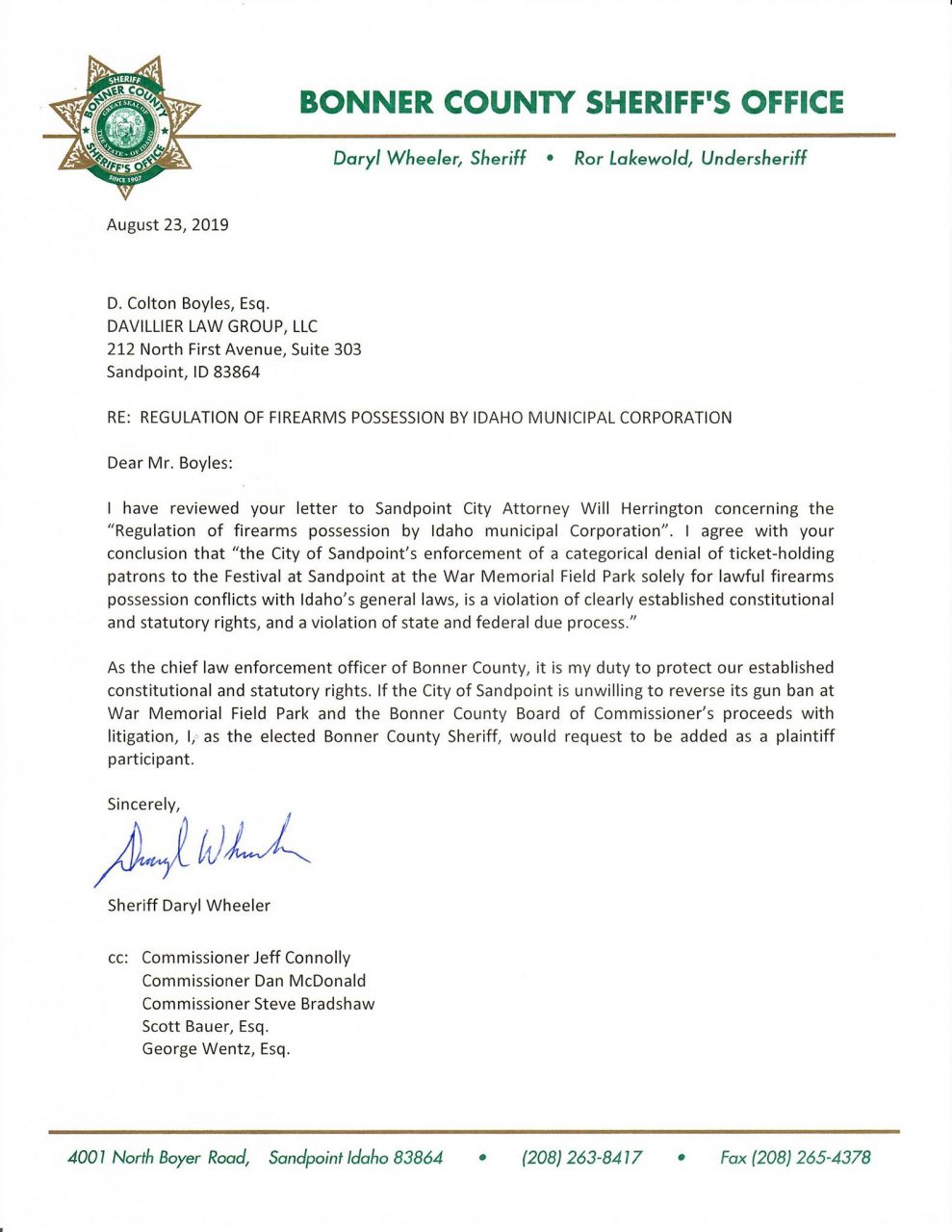 This is the same Sheriff who also stood up to the Federal Government when they tried to take a Veteran's firearms.
We are glad to see that a sheriff in Idaho is standing up to more corrupt officials infringing on the rights of Idahoans. Idaho must not allow radical leftists to violate our laws. If we don't stand up to this madness now, they will continue to infringe on our rights.