For years I have been telling people that Idaho is under attack from the radical left.
The liberals have learned how to flip red states purple or blue using a playbook they developed in Colorado. They used the same playbook in Virginia and are in the process of flipping the state of Texas.
These same tactics and groups are already in existence in Idaho and one of those groups is called "Reclaim Idaho." 
Reclaim Idaho who has tried to paint itself as a non-partisan and a group that is "for the people" but has been donating to both the Idaho Democrat Party and the Democrats fundraising arm Act Blue this election cycle.
The group gave the Idaho Democrat Party over $5,000 in the month of August and another $500 in the month of June.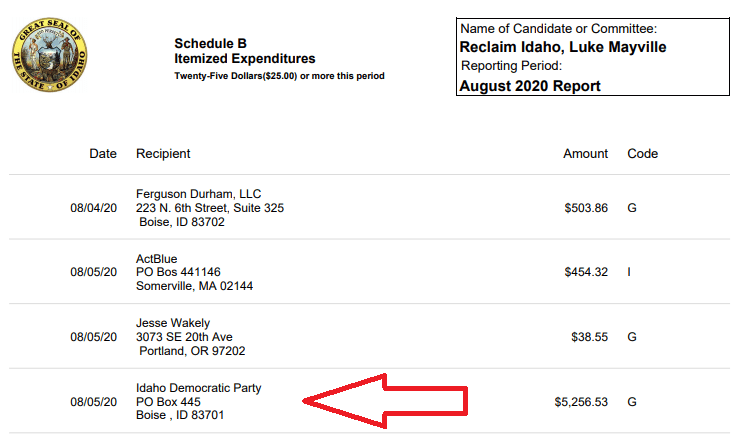 Reclaim Idaho has also donated to Act Blue which is the fundraising arm of the Democrat Party.
This year Reclaim Idaho has donated thousands of dollars to Act Blue. Here is a snippet of some of those donations.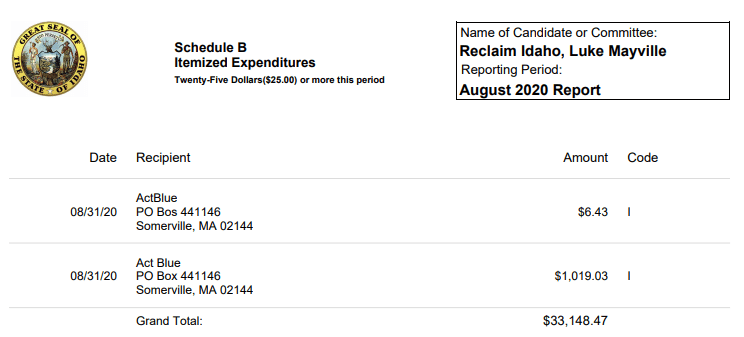 The group has also donated to the Action Network which is another progressive group.
Any notion that conservatives in Idaho had that Reclaim Idaho is a non-partisan group should be shattered now. Reclaim is going to be increasing their donations to Democrats and fighting against Republicans and primarily real conservatives for years to come.
Reclaim Idaho's goal is to help flip Idaho blue and turn us into the next California, Oregon, Washington, or Colorado.
Of course, Reclaim will say that this is "fearmongering" but that is part of their goal. They want to keep Idaho's conservatives apathetic and in the dark. Reclaim wants you to remain asleep and believe there is no way Idaho can turn to Democrat control.
Idahoans and those in the Treasure Valley in particular however know that things are changing. Many Idahoans are concerned that the radical liberals are beginning to gain hold in Idaho.
Do yourself a favor and watch the video "Rocky Mountain Heist" and understand the blueprint for what is happening in Idaho and what groups like Reclaim Idaho are planning for your future.
For those who are unaware, Reclaim Idaho is the same liberal group who pushed Medicaid Expansion onto the ballot in Idaho. Medicaid Expansion is a big government healthcare program that is now projected to cost significantly more than projected.
Medicaid Expansion was a program that even the liberal media didn't think was possible in Idaho. It happened because Reclaim deceived voters about what it was going to cost and how it would be paid for.
That's just the beginning of what is happening in Idaho and conservatives better be ready to fight back.