The state of Washington seems to have taken a very dramatic turn for the worst in recent years.
Republicans held off some of the really bad stuff for a number of years even when Democrats held a narrow majority.
However, once the radical left took over the statehouse in Olympia, the state saw a dramatic increase in government regulations.
Gun rights are under attack. Spending is increasing. Additionally, environmental regulations are being shoved down the throats of Washingtonians.
The battle between good and evil is in full stride.
That battle was on full display yesterday as a Satanic Cult "cast a spell" inside of the Washington state capitol.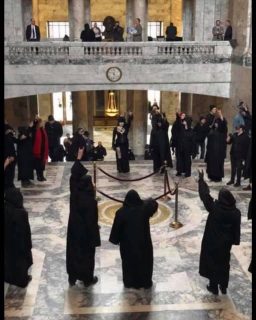 Sadly, with permission from the Washington state government, the group was allowed to perform their "ritual" on the statehouse.
This is no joke.
Our friends in Washington state are under attack from every direction you can possibly imagine. Is there anyone who will fight back?
Thankfully, some Christians who were also in the area offered a prayer for the state of Washington and against the evil these people are trying to thrust onto the state.
You can see the Christians in the image below surrounding the Satanists. They sang and prayed against the Satanists.
Good for them in standing up against this evil.
This scene seems like something out of a movie, not something that would take place on the grounds of a state capitol.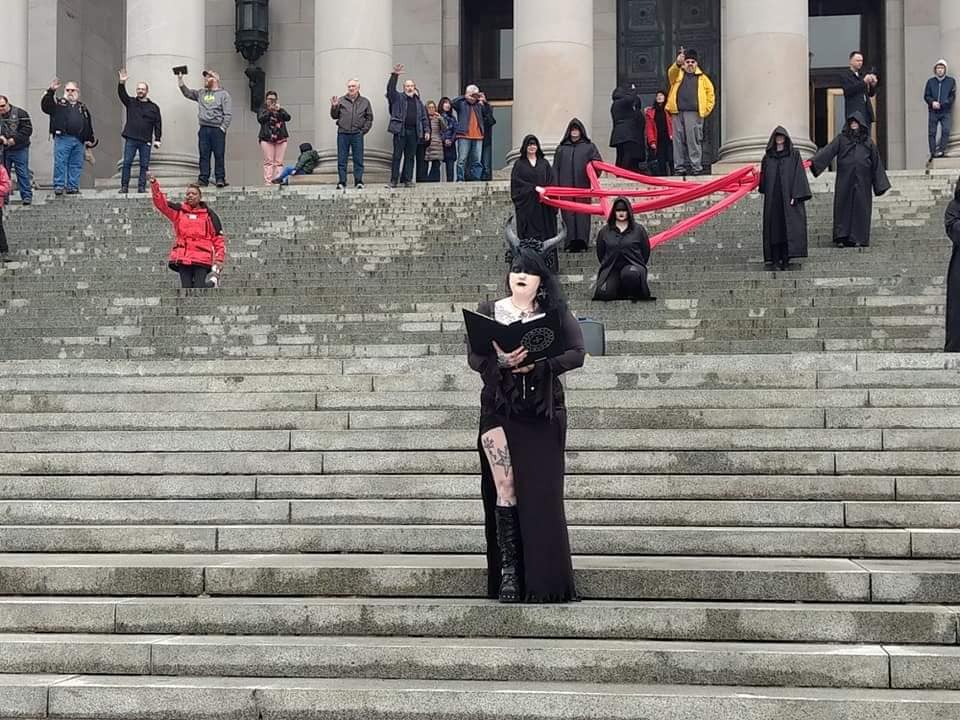 Will we see this kind of activity in Idaho's capitol someday?
Unfortunately, there is no telling what Idaho's future holds.
What we do know is that if you don't stand up for what's right, eventually we will lose our beautiful state.
If you saw a group of Satanists "casting a spell" on Idaho's capitol grounds what would you do?
Let us know in the comments below.