Battles continue statewide over the closure of businesses and the wearing of masks. 
Liberals on the left and big government Republicans have been pushing Governor Little to "do more" to stop the Coronavirus. 
Idaho is one of the "hotspots" where a surge in cases has been reported. Some hospitals say they are seeing an influx of Coronavirus patients.
Today, Governor Little has ordered the state back into Stage 3.
By moving back into Stage 3, Idahoans are supposed to be restricted to gatherings of no more than 50 people and indoor gatherings at 25% capacity.
Additionally, Little also said that bars should be seating only.
Little also said that schools should not go back to virtual-only learning. A number of school districts have gone back to virtual-only learning.
Sadly, virtual learning has had a devastating impact on student grades. Many students I have talked to have not been able to keep up their grades due to the virtual learning environment.
However, moving back one stage is not the issue that many Idahoans are going to take issue with.
Little did not push for a statewide mask mandate as many suspected he was going to. 
Sure, the liberals in the state have been calling for one for months now. To this point, Little has mostly been pressuring local Health Districts to pass mask mandates.
Of course, Little only wears a mask it seems when it is convenient for him to do so. There have been a number of times where Little was pictured not wearing a mask such as this image below: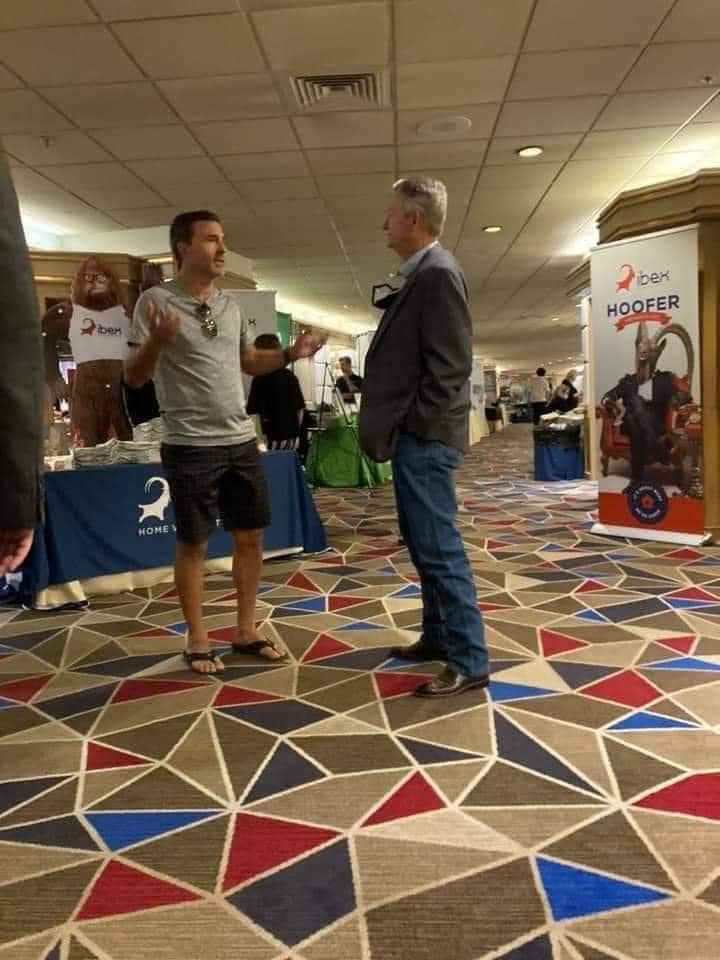 For now, Idaho will be without an unconstitutional mask mandate. Little seems to be pushing more compliance and will he go push us into Stage 2 or do a mask-mandate if people don't comply?
For those who disagree with Little's continued dominance over Idaho's lives, contact him today and tell him you will not comply:
PHONE: 208-334-2100
EMAIL: governor@gov.idaho.gov